Find a project
Collaborative Doctoral Awards (CDAs) are co-designed between an M4C university and an external partner organisation. CDAs offer a project with established research aims, responding to particular needs in the cultural, creative and heritage sectors. The supervisory teams are pre-established and are made up of academics from a Midlands4Cities university and a member of the external partner organisation.
A Collaborative Doctoral Award allows you to:
produce a quality thesis under expert academic and partner supervision
gain first-hand experience of partner organisations outside the university environment
enhance employability and skills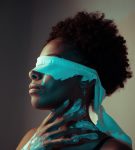 Black Practice, Hidden Culture, and Access within the UK Creative Industries
De Montfort University
Working with the Creative Industries Federation (CIF) on creative policy design, this project will examine and address access and participation patterns for Black and Minority Ethnic artists in the UK creative industries. The project will require at least 15 months of work from CIF's main offices in London to support the collaborative element of this project.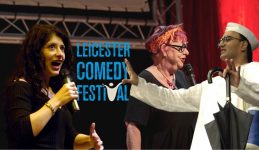 The Myth of Inclusivity: exploring barriers to representation in stand-up comedy through Leicester Comedy Festival's archive (1994-)
De Montfort University
Working in the Leicester Comedy Festival's archive, this PhD will identify barriers to and opportunities for fringe-style festivals to overcome the comedy sector's 'powerful myth of inclusivity' (Gill 2014). In collaboration with the festival the student will research structural changes as the basis for a new model to overcome inequalities.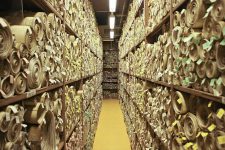 Contested sexualities: love, desire and the institution of Parliament in the long nineteenth century
University of Warwick
Parliament is considered masculine, elite and white; focused on legislation and matters of state. What place has it afforded to individual encounters, non-normative identities and the experience of minority groups? This project disrupts conventional narratives by considering Parliament's impact on constructions of sexuality and gender identity in the long C19th.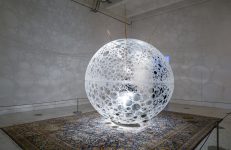 Beyond Evaluation: Legacy and the cultural ecosystem post-City of Culture
University of Warwick
Working with and on a dynamic organisation at a time of distinct change for both it and the city in which it is located, this project aims to provide key insight into future local, regional and national cultural policymaking.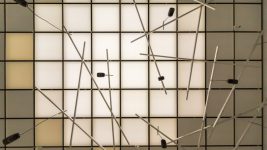 Sound as Cultural Artefact
University of Nottingham
The project explores issues in the curation of sound, and how sound contains, opens, hides and reveals histories, practices and politics of both present and past. It expands on how sound can communicate not merely content or form, but the material presence of other moments captured in sonic structures.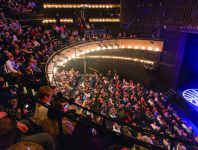 All the World's a Stage: Empowering Compositional Creativity, Amplifying Underrepresented Voices, and Breaking Down Barriers to Audience Engagement with New Approaches to Online & Hybrid Musical Theatre
University of Nottingham
The PhD composer will support the Nottingham Playhouse Participation Department, composing/co-creating musical theatre works in partnership with diverse communities, and fostering development of new practices around inclusive co-production and hybrid/online performance to realise their mission 'to tell diverse stories that reflect our city and 'create life-changing experiences for our community'.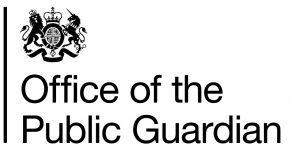 Reforming the law and procedures in relation to the Lasting Powers of Attorney (LPA) system
University of Leicester
The Lasting Power of Attorney (LPA) system provides a framework for substitute decision-making if an adult loses capacity, but it appears to be underused by some communities. This project will examine why this is the case and identify how the law might be reformed to improve access to this system.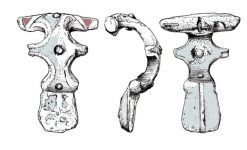 Reconstructing Regional Identities in Britain 1st BCE-4th CE through Metal Artefacts: The case of the Cornovii
University of Leicester
The research will explore important issues of regional identity in SW Britain under Roman rule and try to define the fundamental differences between the people of Devon/southern Somerset (Dumnonii) and the people of Cornwall (Cornovii) through a large-scale study of Iron Age and Roman coins and metalwork.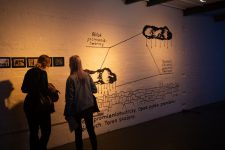 Representing Eastern Europe: Diversity, Inclusion and (De)coloniality in the UK Creative Economies
University of Birmingham
Representing Eastern Europe examines the (under)representation of Central and Eastern European art in the UK and barriers to inclusion experienced by migrant artists. In close collaboration with community arts organisation Centrala, it unpicks Western bias in the UK's creative industries and works towards an intersectional and decolonial approach to diversity.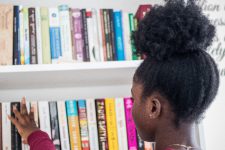 Engagement and diversity in twenty-first century popular fiction publishing: An interdisciplinary study of Mills & Boon romance readership and publishing
University of Birmingham
This project will explore how the UK's biggest publisher of popular romance fiction, Mills & Boon, engages with its readers. Undertaking archival research and interviews, the project's focus is specifically on readers in the Midlands and readers from diverse backgrounds who have historically not read Mills & Boon's fiction.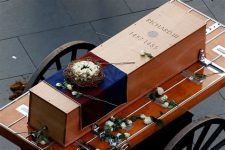 Richard III's Afterlife: Adaptation and Heritage
Nottingham Trent University
The discovery of Richard III's remains in Leicester in August 2012 hit the headlines around the world. This research project focuses on the cultural reception of Richard III, from the demonic figure of Tudor propaganda to Shakespeare's play and its performance history, to revisions of the monarch in historical fiction.
History and the high street 1750s to 2030s: Uppingham reimagined
Nottingham Trent University
This project addresses the crisis of the high street. Challenging presentist explanations - online shopping; taxes; consumption patterns – and solutions, you will analyse the changing composition and meaning of the high street in the market town of Uppingham from 1750-2022 to show how history can inform future policy.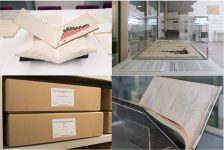 Relational practices and the Tavistock Institute Archive: embodiment and social engagement
Coventry University
This PhD project presents a unique opportunity to develop arts practice-led research based on the archives of the Tavistock Institute, an organisation with over seventy years supporting progressive social change in the UK and abroad. The collaboration with C-DaRE will engage the latest developments in dance research, particularly embodied methodologies.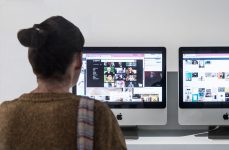 Commoning Digital Practices for Art and Culture
Coventry University
An innovative collaboration between NN Contemporary Art (NNCA) and the Centre for Postdigital Cultures (CPC), Coventry University, sees a PhD candidate working with the art organisation to explore digital resources, tools and infrastructure with a view to democratising and disseminating art and culture locally within Northampton.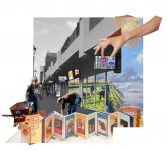 Co-creating regenerative futures: The role of architectural and social lab processes in communities shaping their civic and social infrastructures
Birmingham City University
We should all have the right to shape the places around us– both for the present and for future generations. This project brings people together in creative ways to collectively reimagine and create architectural and social visions for their future spaces and places.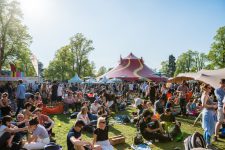 Re-imagining the arts festival in times of crisis
Birmingham City University
UK arts festivals are in crisis. They are dealing with the impact of Brexit and COVID, alongside questions around diversity, inclusivity, equity and sustainability. Working with the British Arts Festival Association (BAFA), the research will examine festival cultures, management, policy and programming to re-imagine the future of arts festivals.