Partners
We work closely with an exciting range of regional, national and international partners to develop placements, specialist training and collaborative projects. If your organisation is interested in collaborating with Midlands4Cities please
contact us
. You might find helpful our tailored guidance providing practical answers to '
10 questions about partner-university engagement
'.

FABRIC
Birmingham
FABRIC is a new strategic dance development organisation based in Birmingham and Nottingham. Our vision is to inspire people through dance, transforming lives, communities and places. We believe dance is remarkable and is vital in shaping the future.

Barts Health NHS Trust Archives
Birmingham
Barts Health NHS Trust Archives holds records relating to staff, patients, buildings and management of the hospitals in the current Barts Health group, as well as numerous other hospitals, organisations and individuals relating to health care and training

British Arts Festivals Association (BAFA)
British Arts Festivals Association BAFA is the national development agency for arts festivals across the UK. Members cover a broad swathe of the festivals industry, including individual festivals, festival groupings, universities & associated organisation


The Lord Leycester
The Lord Leycester is one of Britain's most important Medieval buildings with over 900 years of rich history.

The Ironbridge Gorge Museum Trust
The Ironbridge Gorge Museum Trust is an education and heritage conservation charity that operates ten museums in the Ironbridge Gorge UNESCO World Heritage Site. The Trust's important collections are Designated by Arts Council England.

King Richard III Visitor Centre, Leicester
Leicester
The discovery of remains in the car park in Aug 2012, Leicester City Council purchased the building adjacent to the site and created a centre that would tell the story of the remarkable search for & at that point unconfirmed discovery of King Richard III
Royal Mint Museum
Wales
Established in 1816 by the Master of the Royal Mint, William Wellesley Pole, The Royal Mint Museum has one of the finest collections of coins and related material in the world.

Parliamentary Archives
London
The Parliamentary Archives hold and make accessible the historic records of the UK House of Commons and House of Lords, which have embodied our liberties, rights and responsibilities for over five hundred years.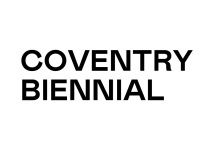 Coventry Biennial
Coventry
Coventry Biennial is a social, political and critical platform for contemporary art in Coventry and Warwickshire. Since 2017 we have delivered 3 programmes of artworks, exhibitions, events and activities in galleries, museums and more unusual locations.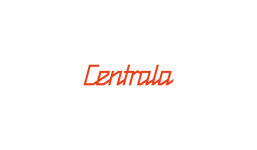 Centrala
Birmingham
Centrala is an established nationally and internationally recognised centre for Central and Eastern European art. A powerful advocate for social integration, bringing together diverse audiences to share, debate and connect with high-quality art and events.

The Tavistock Institute of Human Relations (TIHR)
London
The Tavistock Institute of Human Relations (TIHR) applies social science to contemporary issues and problems. It was established as a not for profit organisation with charitable purpose in 1947.

Royal Society of Medicine
London
The Royal Society of Medicine (RSM) is a registered charity and membership organisation. ​Our vision is better healthcare for better lives. By sharing learning and supporting innovation our goal is to be the leading provider of continuing learning to healthcare professionals.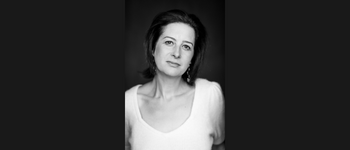 Vicki Prais
London
Vicki Prais is an international human rights lawyer and independent human rights consultant with particular expertise in prisoners' rights, prison reform, dignity behind bars. She has a professional background in International Organizations, the British Government, non-governmental organisations, National Human Rights Institutions and academia.

The National Holocaust Centre & Museum
The National Holocaust Centre and Museum promotes an understanding of the roots of discrimination and prejudice, and the development of ethical values, leading to a greater understanding within society.
Yorkshire Wildlife Trust
Yorkshire Wildlife Trust is a charity dedicated to conserving, protecting and restoring wildlife and wild places in Yorkshire
Whitechapel Gallery
London
For over a century the Whitechapel Gallery has premiered artists from modern masters such as Pablo Picasso, Jackson Pollock, Mark Rothko and Frida Kahlo to contemporaries such as Sophie Calle, Paul Noble, Thomas Struth, Sarah Lucas and Mark Wallinger.

Writing West Midlands
Birmingham
Writing West Midlands is the literature development agency for the West Midlands, supporting creative writers and creative writing. It offers support to help writers establish their writing careers.

Vivid Projects
Birmingham
Vivid Projects is a non-profit company supporting media arts practice. Founded in 2012 and based in Birmingham, we encourage innovation, risk and experimentation in artistic practice.

Tate
Tate holds four major sites (Tate Modern, Tate Britain, Tate Liverpool, Tate St. Ives) and the national collection of British art from 1500 to the present day and international modern and contemporary art, which includes nearly 70,000 artworks.

Spalding Gentlemen's Society
The Spalding Gentlemen's Society is Britain's oldest surviving provincial learned society. It's purpose has been: 'To promote and foster among the public knowledge, appreciation and the study of …' what we now call the Arts, Sciences and Humanities.

Soul City Arts
Birmingham
Soul City Arts is an arts organization with a global reach. Based in Birmingham, UK founded by Mohammed Ali Aerosol.

Small Woods
Small Woods is the national organisation for woodland owners, workers and supporters. We stand for living sustainable woods: alive with wildlife, people and work.

Roundhouse Birmingham – National Trust
Birmingham
A new and developing partnership between the Canal and River Trust and the National Trust. Nineteenth century canal-side stables and stores in Birmingham city centre being transformed into a hub from which to explore the city by foot, bike or boat.

Red Earth Theatre
Red Earth makes theatre that opens doors to new understandings shared across communities, cultures and generations. They are developing techniques for accessible storytelling working in British Sign Language (BSL), Sign Supported English (SSE) and English

Punkt Festival -International
Punkt is a music festival in Kristiansand, Norway. The festival concept is centred around the concept Live Remix.

Primary – is an artist-led contemporary visual arts organisation in Nottingham
Nottingham
Primary creates an open environment for artistic research and production through the provision of studio and workshop spaces, and an innovative public programme.

Portable Antiquities Scheme
The Portable Antiquities Scheme is run by the British Museum and Amgueddfa Cymru - National Museum Wales to encourage the recording of archaeological objects found by members of the public in England and Wales.

Photovoice
London
Photovoice is a qualitative method used in community-based participatory research to document and reflect reality
Oxford Lieder
The Oxford Lieder's mission is to re-establish an appreciation of song; the meeting of words, music, languages and artistry that can be so powerful. They promote performances, education events and run the annual Oxford Lieder Festival

Nottingham Black Archive (NBA)
Nottingham
Nottingham Black Archive is dedicated to researching, collecting and preserving black history, heritage and culture in Nottingham, from the earliest time to the present day.

Newgen Publishing
Newgen Publishing UK is a publishing services company offering a comprehensive project management service for academic, reference and education publishers.

New Art Exchange (NAE)
Nottingham
Contemporary arts space - stimulating new perspectives on the value of diversity in art & society.

Natural History Museum-Tring
Lionel Walter Rothschild's private collection formed the foundation of the Museum at Tring. The Museum looks after one of the largest ornithological collections in the world, as well as the ornithological library with 75,000 works.

National Trust
The National Trust for Places of Historic Interest or Natural Beauty, commonly known simply as the National Trust, is an independent charity and membership organisation for environmental and heritage conservation in England, Wales and Northern Ireland.

Science Museum Group
The Science Museum Group holds a collection of objects and library, photographic and archive material relating to science, technology, medicine, transport, media and industry. Each museum in the Group specialises in an area of the collection.

National Justice Museum
Nottingham
At the National Justice Museum we inspire people of all ages to become active citizens. We do this through fun and engaging activities, exhibitions and educational programmes relating to law and justice.

Paralympic Heritage Trust
The National Paralympic Heritage Trust was established in July 2015 to protect and share British Paralympic Heritage.

National Civil War Museum
Museum dedicated to the 17th-century Civil Wars featuring diverse exhibits & living history events.

National Army Museum
The National Army Museum is a leading authority on the British Army and its impact on society past and present.

Museum of London
London
The Museum of London documents the history of the UK's capital city from prehistoric to modern times.

Museum of Contemporary Art of Barcelona (​​MACBA)
The MACBA aims to encourage enjoyment and interest in art and contemporary culture through a transformative impact and aspiration among individuals and society.

Watts Gallery
Watts Gallery – Artists' Village is an art gallery in the village of Compton, near Guildford in Surrey. It is dedicated to the work of the Victorian-era painter and sculptor George Frederic Watts.

Media Archive for Central England (MACE)
London
MACE is recognised as the specialist public film archive for the East and West Midlands. Our aim is to make film, video and digital materials of the region as accessible as possible.

Lakeside Arts – is the University of Nottingham's public arts programme
Nottingham
Lakeside Arts is the University of Nottingham's public arts programme. People of all ages and abilities engage annually with Lakeside's cultural programme – enriching the lives Nottingham and Nottinghamshire communities.

Ikon Gallery
Birmingham
Ikon is an internationally acclaimed art gallery situated in central Birmingham. It is an educational charity and works to encourage public engagement with contemporary art through exhibiting new work in a context of debate and participation.

Horniman Museum & Gardens
London
The Horniman connects us with global cultures and the natural environment, encouraging us to shape a positive future for the world we all share. They work with specialist and talented artists and academics, who create work in response to the collections.

Holburn Museum
The city's first public art gallery, the Grade I listed building, is home to fine and decorative arts built around the collection of Sir William Holburne

Historians on Teaching
This website features historians talking about their lives as university teachers. Together their stories provide valuable insights to assist individuals, departments and the discipline community enhance the practice.

Hay Festival
Hay brings readers and writers together to share stories and ideas in live sustainable events around the world, from the beaches of Cartagena de Indias to the cities of Beirut and Mumbai, reaching more than five million people across five continents.

Friction Arts
Birmingham
Friction exist to create cultural and social change through the arts. Art, Markets, Music, Events, Young People, Older People, People, Climate Change, Social Justice, Social Change.

The Foundling Museum
London
The Foundling Museum in Brunswick Square, London tells the story of the Foundling Hospital, Britain's first home for children at risk of abandonment.

Danford Collection
Birmingham
The Danford Collection of West African Art and Artefacts celebrates and showcases the extensive array of cultural traditions and artistic expression from the countries in West Africa. It is one of the finest collections of its kind in Europe.

Creswell Crags Museum and Heritage Centre
Archaeological museum in a limestone gorge, caves and fissures, with prehistoric tools and art.

Cinema Museum
London
The Cinema Museum welcomes many academics, journalists, historians and archivists, for research both independent and under the umbrella of academic institutes, and for collaborative projects.

Chisenhale Dance Space
London
Chisenhale Dance Space is a British, member-led charitable organisation based in east London. It provides rehearsal and performance space for independent dancers.

CHERISH (Climate, Heritage and Environments of Reefs, Islands and Headlands)
CHERISH aims to raise awareness and understanding of the past, present and near future impacts of climate change, storminess and extreme weather events on the rich cultural heritage of the Irish and Welsh regional seas and coast
ChalleNGE Nottingham's Cultural Education Partnership
Nottingham
Their mission is to facilitate, support and co-curate collaborations and partnerships that ensure more and different children and young people in Nottingham engage with relevant, inspiring and accessible cultural experiences

Candoco Dance Company
London
Bridging the mainstream and the experimental, Candoco's approach and powerful collaborations create distinctive performances and far-reaching learning experiences. Their approach has put them at the forefront of conversation around dance and disability

Discover Bucks Musuem
Local cultural heritage venue with regional archaeological artefacts, plus a section on Roald Dahl.

British Library
London
The British Library is the national library of the United Kingdom and the largest library in the world by number of items catalogued.
Black Country Living Museum
Birmingham
Black Country Living Museum is an award-winning open air museum that tells the story of one of the very first industrialised landscapes in Britain

Birmingham Royal Ballet
Birmingham
Aims to be one of the world's best classical ballet companies, respected for its excellence, artistic innovation and social responsibility, that connects with its audiences and communities in Birmingham, throughout the UK and across the world.

Beetfreeks
Birmingham
Beatfreeks is a growing community of young creatives. They work to connect them to businesses, governments and funders to get them to influence how the world works. They aim to get young people their share of power.

Big Cat (marketing agency)
Birmingham
We combine 20 years of marketing know-how, behavioural science and creativity to build brands and influence consumer choice. Big Cat is an award-winning marketing agency of strategists, advertising creatives and communications experts.

BACKLIT (artist-led public gallery and studios)
Nottingham
BACKLIT is an independent contemporary art gallery located in the heart of Nottingham. It provides affordable studio spaces for contemporary artists, supporting early career graduates and emerging artists.

Cromford Mills (Sir Richard Arkwright)
Cromford Mills is the home of Sir Richard Arkwright's first mill complex, birthplace of the modern factory system and internationally recognised as a UNESCO World Heritage Site

Arkwright Society and Cromford Mills
Nottingham

The After Shakespeare Collaboration
London

Heritage and Culture Warwickshire
Coventry
Heritage & Culture Warwickshire, part of Warwickshire County Council, provide a range of services that help local communities, schools and visitors connect and engage with their local heritage.
Herbert Art Gallery & Museum
Coventry
The Herbert Art Gallery & Museum is the perfect place to delve into Coventry's history and engage with art and culture.

Theatre Royal and Royal Concert Hall
Nottingham
The Theatre Royal & Royal Concert Hall Nottingham is a large scale touring venue presenting a wide range of professional performances, encompassing drama, dance, musicals and children's shows

Herefordshire Archive and Records Centre (HARC)
Coventry
We hold approximately 8,000 archive collections, occupying over two miles of shelving. Our archives date back to the twelfth century, and can help you research almost any aspect of Herefordshire's past

BRITISH JESUIT ARCHIVES & COLLECTIONS
London
The Jesuits in Britain Archives are the principle place of deposit for the records of the British Province of the Society of Jesus, which incorporates England, Wales and Scotland and the Guyana Region.

The Brilliant Club
Birmingham
The Brilliant Club is an award-winning charity which offers doctoral researchers paid, meaningful teaching opportunities in schools. We aim to support more pupils from under-represented backgrounds to apply to highly-selective universities

National Video Game Museum
Nottingham
Our mission is to collect, preserve, exhibit and interpret videogames for everyone.

Imperial War Museum
London
The 5 museums showcase experiences of modern conflict. Some of those experiences paint a picture of everyday life in wartime, others give us a glimpse of something exceptional and help us to explore the causes of war and its impact on people's lives

Nottingham UNESCO City of Literature
Nottingham
UNESCO City of Literature is dedicated to building a better world with words. They are using the power of words to transform lives, create new opportunities and establish Nottingham as a leading destination for lovers of literature worldwide

Migration Museum -Adelaide, Australia
The History Trust of South Australia's mission is to document, share, and critically engage with the diverse stories of South Australians Australians and the contributions they have made to the shaping of the State, its history, present and future.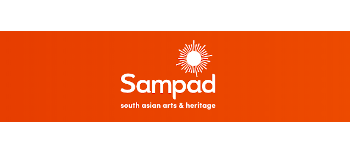 Sampad – Beyond Dance, Music, Art and Literature
Birmingham
Sampad's mission is to connect people and communities with British Asian arts and heritage and to play a pro-active role in the creative economy.

The National Archives
London
The National Archives are the official archive of the UK government. Their vision is to lead and transform information management, guarantee the survival of today's information for tomorrow and bring history to life for everyone.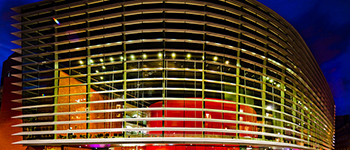 Leicester Curve
Leicester
Curve is one of the most popular and unique theatres in Leicester. The building was opened on 4th December 2008 by HRH The Queen.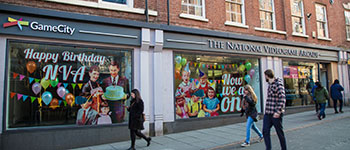 The National Videogame Foundation
The National Videogame Foundation exists to celebrate, preserve and interpret videogames for everyone.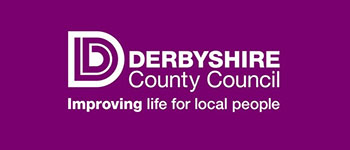 Derbyshire County Council
Derbyshire County Council supports a wide range of arts opportunities for local people. DCC aims to enable everyone who lives in, works in or visits Derbyshire to take part in culture and the arts, from dance and film to writing and live performance.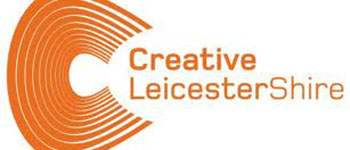 Creative Leicestershire
Leicester
Creative Leicestershire supports small arts, design and media businesses in Leicestershire, Leicester and Rutland.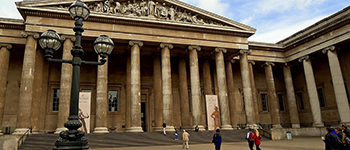 The British Museum
London
The British Museum is a museum of the world, for the world and has discovered over two million years of human history and culture including some world-famous objects such as the Rosetta Stone.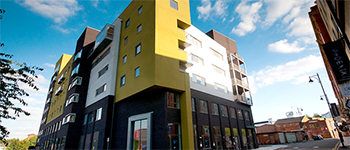 Phoenix – independent cinema, art and digital culture.
Leicester
Set in the heart of Leicester's Cultural Quarter, Phoenix is an independent cinema, digital arts centre and cafe bar. A charitable organisation, Phoenix aims to bring inspirational film and art to all.

British Film Institute
London
Founded in 1933, the BFI combines cultural, creative and industrial roles, bringing together the BFI National Archive and BFI Reuben Library, film distribution, exhibition and education at BFI Southbank and BFI IMAX.

Birmingham Museums Trust
Birmingham
Birmingham Museums Trust has extraordinary venues that provide a fascinating glimpse into Birmingham's rich and vibrant past and showcase world class museum collections.
National Theatre
London
The National Theatre's mission is to make world class theatre that's entertaining, challenging and inspiring – and to make it for everyone.

British School at Rome
The British School at Rome is an interdisciplinary research centre supporting the arts, humanities and architecture.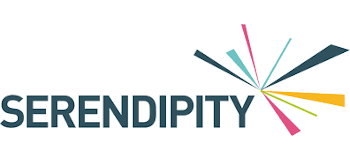 Serendipity
Leicester
Serendipity is a diversity-led charity with the specific aim of working in partnership with mainstream organisations to foster quality, culturally diverse work.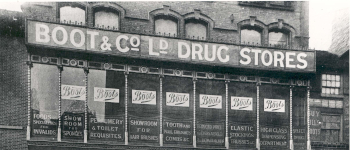 Boots Archives
Nottingham
Boots Archives was established in the mid-1990s to develop, extend and promote the heritage collection of Boots UK.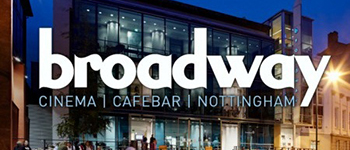 Broadway – is nationally recognised as the cultural leader for independent cinema, arts and technology in the Midlands.
Nottingham
Broadway Media Centre is an independent cinema showcasing the best international films, host of Nottingham's finest digital art and home to the chilled out Mezz Bar.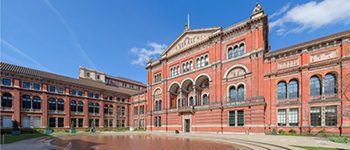 Victoria and Albert Museum
London
The V&A is the world's leading museum of art and design. Our mission is to enrich people's lives and inspire individuals and everyone in the creative industries, through the promotion of knowledge, understanding and enjoyment of the designed world.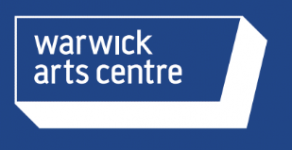 Warwick Arts Centre
Coventry
One of the largest multi-art form venues in the UK Warwick Arts Centre delivers a high quality, engaging, diverse programme of cinema, performing and visual arts.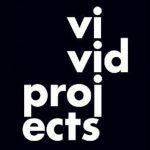 Vivid Projects
Birmingham
Vivid Projects is a collaborative space supporting media arts practice. Based in Birmingham, we encourage innovation, risk and experimentation in artistic practice and work with artists and producers across disciplines.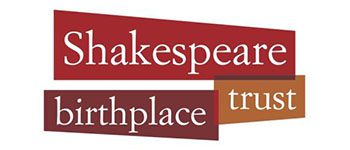 Shakespeare Birthplace Trust
Stratford upon Avon
The Shakespeare Birthplace Trust was formed in 1847 following the purchase of Shakespeare's Birthplace as a national memorial.

Royal Shakespeare Company
UK
Our mission is to make the finest theatre productions of Shakespeare's plays, as well as other plays written when Shakespeare was alive or soon after and plays being written right now.

Royal Literary Fund
The Royal Literary Fund is a UK charity that has been helping authors since 1790. It provides grants and pensions to writers in financial difficulty; it also places writers in universities to help students develop their writing.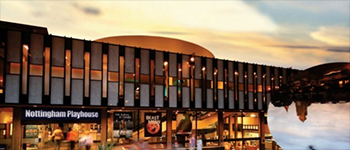 Nottingham Playhouse
Nottingham
Nottingham Playhouse puts on a wide variety of drama, music, dance, comedy and of course, the legendary Nottingham Playhouse pantomime.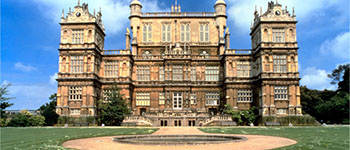 Nottingham Museums and Galleries
Nottingham
Nottingham's City Museum services is responsible for a wide portfolio of museums, galleries, parklands and attractions including Nottingham Castle Museum and Art Gallery, Wollaton Hall and Park, and Newstead Abbey.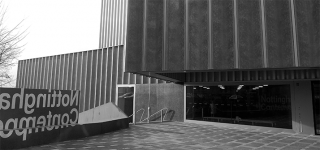 Nottingham Contemporary
Nottingham
Nottingham Contemporary is built on one of Nottingham's most historic sites and is one of the largest contemporary arts centres in the UK, with a total floor area of 30,000sq metres.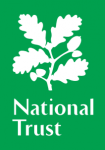 National Trust
Founded in 1895 the National Trust works to protect the nation's heritage and open spaces for everyone to enjoy.

National Holocaust Centre and Museum
UK
The National Holocaust Centre and Museum promotes an understanding of the roots of discrimination and prejudice, and the development of ethical values, leading to a greater understanding within society.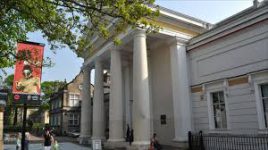 Leicester Arts and Museums Service
Leicester
Leicester's Arts and Museums Services offers experience in arts, festivals and venue management, museums, galleries, and heritage interpretation, in one of the UK's most historic and diverse cities.

Journey to Justice
Journey to Justice is a national human rights education charity. We galvanise people to take action for social justice through learning about human rights movements and the arts.
Historic England
York
Historic England (formerly known as English Heritage) forms the strategic and regulatory non-departmental public body that advises Government on the protection and enjoyment of the historic environment in England.

Duncan McCauley
Berlin
Duncan McCauley specialises in museum planning and interpretative design. Based in Berlin the interdisciplinary design studio works on projects including exhibitions and feasibility studies for museum and heritage sites.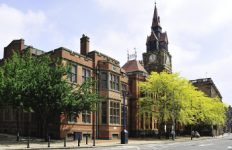 Derby Museums
Derby Museums is an independent charitable trust with responsibility for development & management of the city's collections and three museums, The Museum and Art Gallery, Pickford's House and Derby Silk Mill.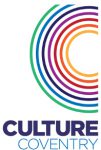 Culture Coventry
Coventry
Culture Coventry is the trust that manages three of Coventry's finest visitor attractions: Coventry Transport Museum; Herbert Art Gallery & Museum; Lunt Roman Fort.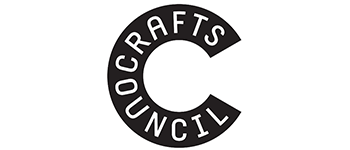 Crafts Council
The Crafts Council is the national development agency for contemporary craft and aims to make the UK the best place to make, see, collect and learn about contemporary craft.

Bird & Gorton
A design consultancy specialising in work with arts, culture and heritage organisations, and collaborative research projects with universities and government. Bird & Gorton develop city and sector-wide strategy, design user-centred creative programmes, and deliver leadership development programmes for clients including the Royal Opera House, National Theatre, Imperial War Museums, British Council, Nesta, Arts Council England, and DCMS.