Thesis title:
Engagement, Learning and Creative Interpretation: The Videogame in the Museum Sector
Working Title: Playing With Interpretation: The Video Game in the Museum and Heritage Sector

My thesis will critically examine the prospective role of video games in the museum and heritage sector, focussing specifically on their potential as tools for interpretation. It will explore how video games and museum interpretation interact with ideas of narrative/storytelling, emotion/affect, and persuasive/procedural rhetoric in order to study how video game affordances might be able to resolve issues in modern museum interpretive techniques.

Research Area
Cultural and Museum Studies
Heritage Management
Conferences
NTU Postgraduate Interdisciplinary Conference 02/12/19 - Poster Presentation

EmDoc 2019 11/09/19 - Poster Presentation (poster awarded highly commended in the best poster category)
2nd Global Heritage Conference 04/07/19 - Poster Presentation
Public Engagement & Impact
Prototype Tester for Nottingham Castle games (upcoming)
DCRN Retreat 2019 (10-12/07/19) - Attendee and Speaker at the 'Show and Tell' session

NTU History and Heritage Research Seminar (20/03/19) - Speaker

Other Conferences/Workshops Attended:

NTU History Postgraduate Conference (13/11/19)

Musems Association: Museum Tech 2019 (27/06/19)

M4C Research Conference 2019 (23/05/19)

NTU Doctoral Students' Research Festival (29/03/19)
Engaging with Nottingham Castle Future: Virtual Platforms & Public Engagement with Nottingham Castle User Groups Workshop (13/02/19)
Other Research Interests
Playful/informal learning

Creative practice as research

Video games

Cognitive theory

Digital cultures

Memberships
Professional Training and Development
M4C Student Advisory Forum representative for NTU 2019/2020.

Lifting the Lid on the Creative and Cultural Industries 16/10/19.

Teacher Training at NTU 27/11/19 - 17/12/19.

Museum game prototype testing training with Nottingham Castle (upcoming).
Misplaced - MA Twine Game
My MA research project game, created with Newstead Abbey.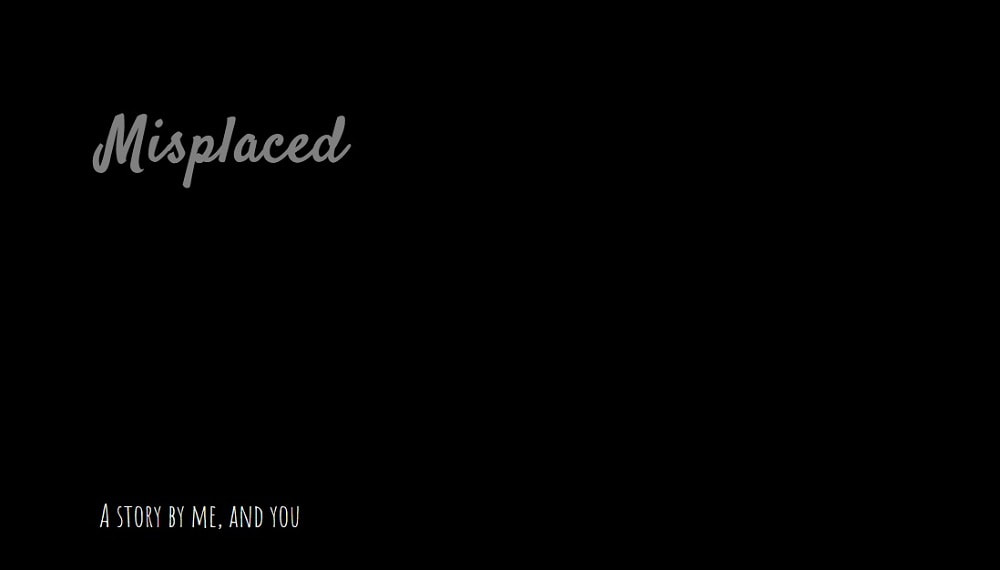 Twine Coding Examples